Painless In-Office Varicose Vein
Experience the beautiful and welcoming office of
BoxBar Vascular in Seattle, Washington.
New treatment option called VenaSeal. This is an FDA approved procedure in which there is no downtime – you can literally go to the gym after the procedure!
Are you someone who works standing on their feet all day? Someone like a teacher, mail carrier, hair stylist, cook, nurse who spends the majority of their working hours standing? If so, the chances are that you have varicose veins. Here at Boxbar Vascular, we have varicose vein treatments that can help improve your quality of life.
The new BoxBar clinic represents a new kind of medical experience: the quality of our work, our commitment to the service, and our commitment to you as a patient. As an independent practice, Dr. Derrick and her team are not affiliated with any regional or national medical systems.
Our local specialists can help with all your
needs, including these services: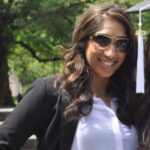 A-MAZE-ING!!!!! I had some health issues that caused severe acne and left a lot of scaring and for the last two years I have tried everything, but nothing has worked well until now. Diane with her laser machine. Just after ONE treatment I had family and friends tell me how great my skin looked. I can only imagine what the next few treatments will bring. Diane not only took time to talk to me about my skincare but followed up with me right away and constantly checked in to see how my skin was doing. I will never go anywhere else again! Thank you Diane!!!!!!
– Samleen Thiara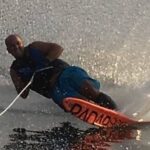 Thanks Dr. Ellen for making me laugh, all while taking care of many of my unwanted friends on my wheels. You are in my top 1 of all docs visited and I appreciate you allowing me to be at home in your Cosmo magazine office. I am just so happy I didn't get the BoxBar Brand on my hip for being a whiny patient! The BoxBar clinic rocks! No Complications from my two surgeries — just the way I like it.
– Jason Shaw
The most empathetic, sympathetic physician I have ever met. She is truly skilled. She made it her personal goal to help me, and she did. I would recommend her to anyone!.
– Kim Richer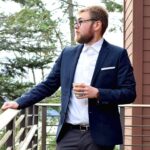 Personal touch, professional curiosity, and expert care. A small team that cares and strives for great results!
– Tyler Woods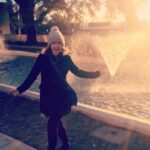 Dr. Derrick is a treasure. She truly cares about people and will go the extra mile to see that they are getting the best possible care. Her office is absolutely breath taking. There is so much attention to comfort and beauty. From the moment you walk in the door, you feel loved.
– Jordan Lorealis Wright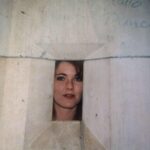 Great skin treatments and a wonderful friendly staff. Highly recommended!
– Samantha Noonan
The entire BoxBar Vascular team is dedicated to
quality treatment with patient-focused care.
Dr. Ellen Derrick
MD, MPH, FACS, FSVS
Dr. Derrick is a nationally recognized pioneer in the need to track and monitor patient safety to improve outcomes. Working with the University of Washington and the Washington State Foundation for Healthcare Quality, Ellen led the state-wide effort to establish the nation's first Surgical Care and Outcomes Assessment Program database to look at outcomes in vascular surgery, interventional radiology, and interventional cardiology.
Dr. Peter H. Derrick
MD, MPH, FACS, FSVS
Dr. Peter H. Derrick is a graduate of the University of Washington and Drexel Medical School, and completed his residency in Anesthesiology in 2010 at the University of California, San Francisco. During his training, he excelled and received certifications in:
Basic Life Support,
Advanced Cardiac Life Support, Pediatric Advanced Life Support.
We also service in the following
cities near Yakima
Ellen Derrick, MD MPH FACS
3216 NE 45th Pl
Suite 207,
Seattle, WA 98105