I immediately felt at ease, and felt confident in receiving excellent medical care. Dr. Ellen Derrick is the best!!! She provided a thorough examination, explained the problem and the various options to address it. I couldn't be happier with the amazing care I received and I highly recommend BoxBar Vascular.
I want to shout from the roof tops about Dr. Ellen Derrick and her staff, from my first phone call to my procedures I have received, it has been top notch. Dr. Derrick is and expert in her field and absolutely loves what she does and it shows. I am so happy and look forward to a long relationship with this fabulous group of professionals.
Beautiful, welcoming atmosphere. Highly skilled, personable and experienced professionals. What more can you ask for? I'm honestly so impressed with this company, and will keep them in mind for any surgical or even cosmetic needs in the future.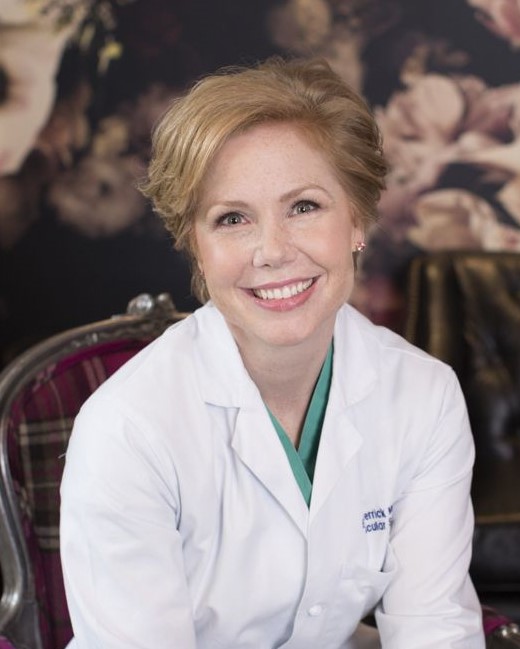 Dr. Ellen Derrick, MD MPH FACS FSVS
Founder, Vascular Surgeon
Dr. Ellen Derrick – the heart and soul behind BoxBar Vascular – is board certified by the American Board of Surgery in both general and vascular surgery. Prior to founding BoxBar, Dr. Ellen Derrick practiced at Providence Regional Medical Center Everett, where she also served as Medical Director of Safety.
Dr. Ellen Derrick is a nationally recognized pioneer in the need to track and monitor patient safety in order to improve outcomes. Working with the University of Washington and the Washington State Foundation for Healthcare Quality, Dr. Ellen Derrick led the statewide effort to establish the nation's first Surgical Care and Outcomes Assessment Program database to look at outcomes in vascular surgery, interventional radiology, and interventional cardiology.
Dr. Ellen Derrick is a former clinical faculty member at the University of Washington School of Medicine, sits on the American College of Surgeons Advocacy and Vascular Surgery Councils, and acts as a delegate for King County on Health Care Policy for the State of Washington. She is published in numerous technical and professional journals and has spoken at symposiums and seminars across the country.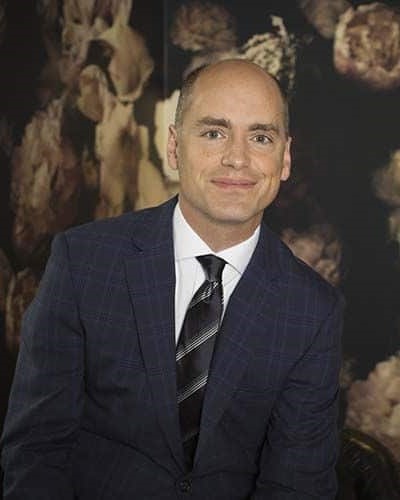 Dr. Peter Derrick, MD
Anesthesiologist
Dr. Peter H. Derrick is a graduate of the University of Washington and Drexel Medical School, and completed his residency in Anesthesiology in 2010 at the University of California, San Francisco. During his training, he excelled at and received certifications in: Basic Life Support, Advanced Cardiac Life Support, and Pediatric Advanced Life Support. Dr. Peter Derrick belongs to the American Board of Anesthesiology and is Board Certified. He presently practices at Providence Regional Medical Center in Everett, Washington, as well as BoxBar Vascular in Seattle, Washington.
Dr. Peter Derrick proudly has achieved Eagle Scout status, and Alpha Omega Alpha (AOA) Honor Medical Society. He is happily married and the father of five children, 4.5 to 15 years of age. In his spare time, you can find him playing soccer, hiking, snowboarding, gardening, reading, or spending time with friends. Above all else, his most favorite thing to do is spend time with his family, and volunteer at his children's schools and daycare.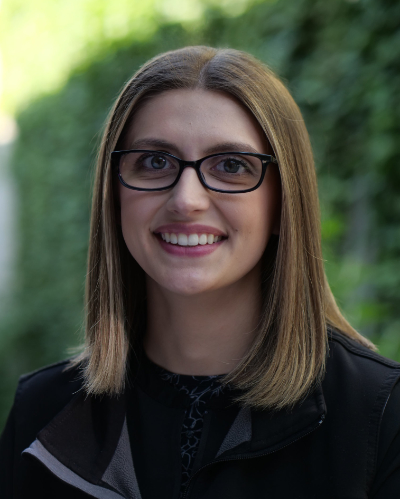 Mikayla James
Lead Medical Assistant
Monday: 9AM-5PM
Tuesday: 8AM-5PM
Wednesday: 9AM-5PM
Thursday: 8AM-5PM
Friday: Closed
Saturday & Sunday: Closed
Address
3216 NE 45th Pl Ste. 207
Seattle, WA 98105